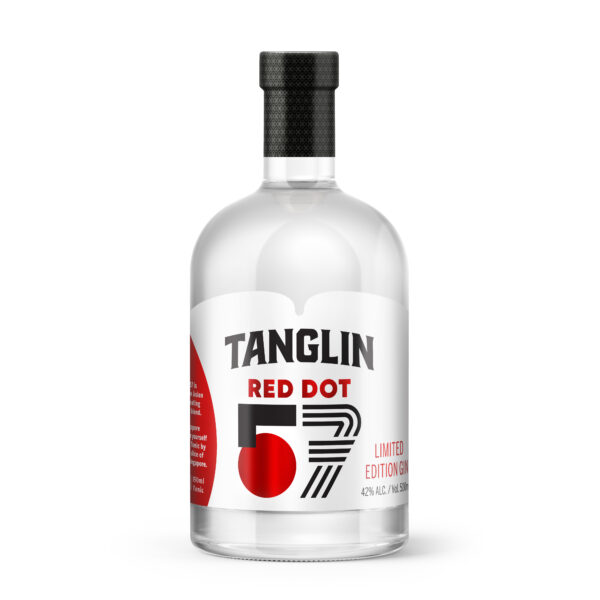 Tanglin Red Dot 57 Gin
$75.00
In honour of our nation's birthday, Tanglin Gin has created the RED DOT 57 Gin. The limited-release flavour is redolent with coriander seeds, Kampot pepper, ginger, and lemongrass. That is combined with a vibrant citrus finish culminating in a delicately light, cool taste. RED DOT 57 is available for purchase on our website or at @TheTanglinGinJungle.
Description
500ML – In honour of our nation's birthday, we have created the RED DOT 57 Gin.  Sheer grit, perseverance and an indomitable spirit have made Singapore what we are today – a country celebrating 57 years of peace and prosperity.
In many ways, Tanglin Gin is emblematic of the Singapore story. Like Singapore, we emerged from the desire to pioneer, to take a chance on the unknown. In 2018, we created the very first batch of Singapore-produced Gin. We have since continued to push the boundaries, creating a name for ourselves across the world.
Thank you, Singapore, for embracing Tanglin Gin. We look forward to growing together in success for many more years. Majulah Singapura! Cheers!